Do You Need a King Mattress?
Buying a mattress that is too small is one of the most common mistakes new mattress buyers make. If a couple has been sleeping in a queen bed, they may not realize how little space they actually have; even a queen bed may be too small.
In fact, being disturbed by a partner is the number one sleep complaint of people who sleep together. Thankfully, mattresses come in a variety of sizes, and a
king-size mattress might be right for you
, especially if you like to move around freely at night.
Many sleep doctors recommend a king-size mattress for the best undisturbed sleep. When you start having the kids and pets in bed with you, you'll appreciate having this extra room!
King mattresses actually come in two popular lengths,
standard king
and California king. A standard king mattress is 76 inches wide and about 80 inches long, which is about 16 inches wider than a queen mattress, roughly equivalent to two twin beds pushed together.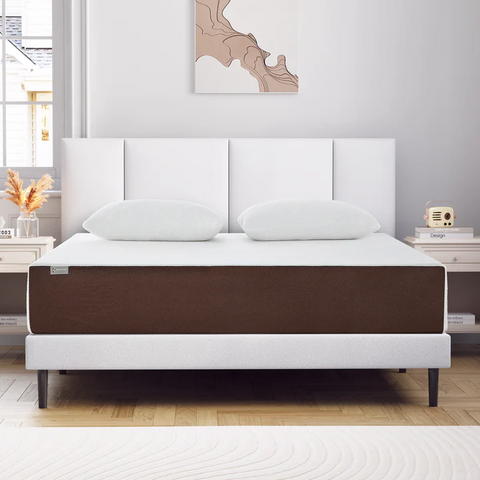 Standard king beds are a great choice for couples who want the most personal sleeping space. Check your room dimensions before buying to make sure a king size mattress will fit well in your bedroom.
Also, consider the size of your nightstand and whether you use one or two. While you're at it, think about how you're going to move the mattress into your bedroom, and measure the hallways, doors, and stairwells the mattress will need to pass through.
The California King is approximately 72 inches wide and 84 inches long, which is 4 inches narrower and 4 inches longer than the standard king. Ideal for large bedrooms or particularly long bedrooms, this mattress will help fill the room while giving you plenty of room for a good night's sleep.